I've been working a wee bit of satin stitch lately.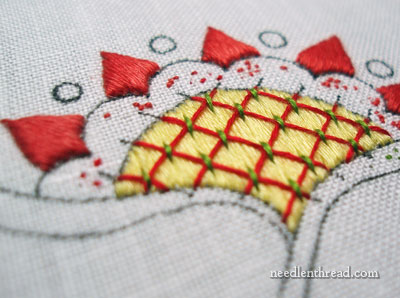 It's nothing fancy. It's nothing huge. It's just a little embroidery project, worked primarily in satin stitch. The little speckles in the scalloped area of the design are where I've started and ended my threads. They'll all be covered up eventually.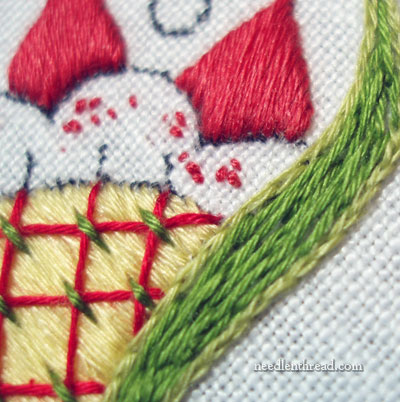 Underneath the satin stitching, there's a bit of split stitch and straight-stitch padding going on. The whole little elements fits within approximately a 3″ x 3″ square. I'm working on linen using cotton floche. Floche makes a great satin stitch!
Yep. Satin stitch makes me happy!
I'll probably finish this little piece today at some point, and then I'll show it to you in full.
Are you working on something that makes you particularly happy? I hope so!