Good morning, and a Happy Monday all around!
Time's a-ticking, and this week will see the end of A Stitcher's Christmas!
Today, it's all about tools – and a wonderful array of them, too!
Imagine toddling down the stairs on Christmas morning at 5:07 am in your fuzzy sleeper, your blanket dragging behind you and your bunny slippers scuffling along. As you rub the sand from your eyes, suddenly you behold, in the glow of the Christmas tree, your Christmas stocking, bulging with embroidery treats!
Well, you'll have to supply the stocking (and the blanket, the fuzzy sleeper, and the bunny slippers), but Needle in a Haystack is supplying the embroidery treats – a whole collection of useful and fun tools for the stitcher. In fact, for two stitchers, as I'll draw two winners who will each win a collection!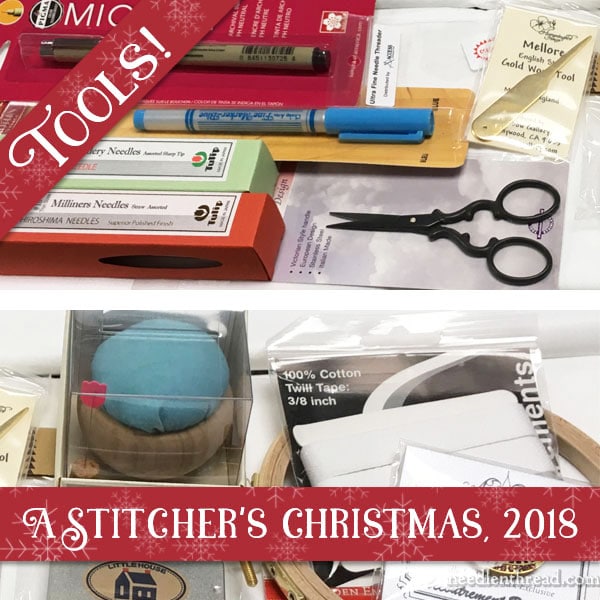 Continue reading "A Stitcher's Christmas, 2018: Needlework Tools for Two!"