Happy Friday!! It's time to celebrate!!
At long last, and just in time for spring & summer stitching, here's the instructional guide for Floral Corners, three floral projects that I used for local hand embroidery classes for youth last summer.
This e-book is a little different. It's more about giving options when interpreting a design into hand embroidery stitches. There's a lot of freedom of choice in the projects, but plenty of guidance, too.
I've also put together a limited number of flour sack towel sets with the designs transferred on them for those who don't want to bother with the design transfer process. You'll find information on those at the end of this article.
Here's a little overview of what you can expect from the e-book…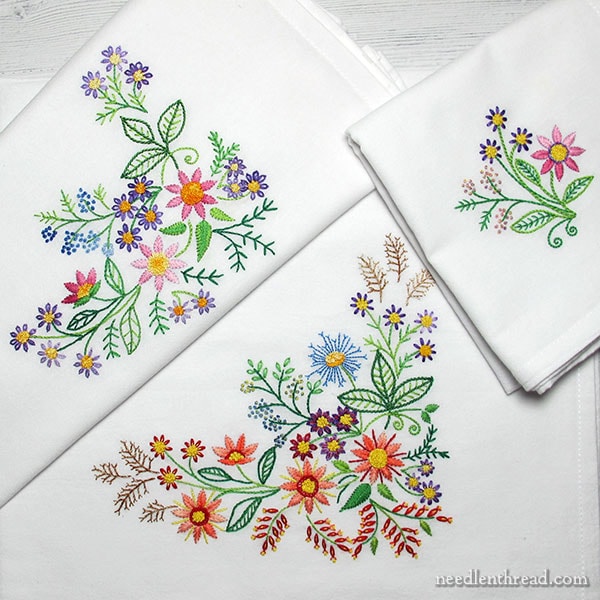 Continue reading "Floral Corners: Three Hand Embroidery Projects for Beginners & Beyond!"