I've been asked to salvage a couple embroidered figures from a piece of ecclesiastical embroidery.
I said yes, without first having seen the pieces in person…which could have been a mistake. But, hey! I love this kind of work. There's no set deadline, either, so I don't feel super pressured about it. My excitement will provide momentum (I hope!), even without a deadline.
Now that the piece has arrived, I'm thrilled about the project – it'll be interesting, and it will be challenging to pull the whole project off successfully!
I thought I'd share my explorations with you. Along the way, we'll run into some snags, I'm sure. But we'll muddle through! And, whether you're into ecclesiastical embroidery or not, I'm betting we'll pick up a few tips along the way that can be applied to other types of embroidery, too.
Today, I'll introduce you to the original embroidery and talk a little bit about it.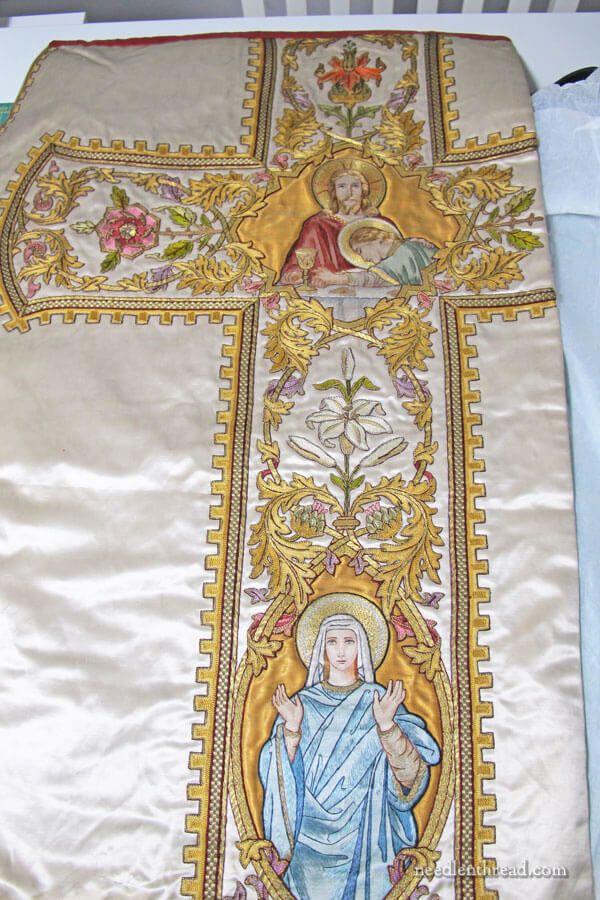 Continue reading "Embroidery Archeology: Salvaging Ecclesiastical Embroidery"