Our world is full of embroidery.
And it has been, for a long, long time.
This thought – which isn't all that profound, in the scheme of things – struck me with particular force, when, serendipitously, a couple boxes arrived, via post, on my front porch.
I say serendipitously, because just the day before, I began the Big Overhaul on my needlework book shelves. The timing couldn't have been better!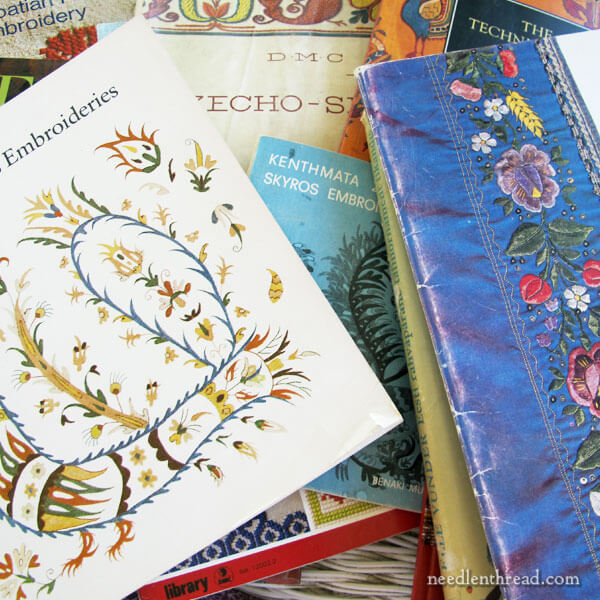 Continue reading "Embroidery of the World"