While I'm not an expert (by a long shot) in bead embroidery, it's something that I enjoy exploring. I love to dabble with beads and add them to my stitching when they make sense.
"Beads for the sake of beads" doesn't always do it for me – they really have to fit in with the project I'm working on. So I don't add them to everything I stitch, and in fact, I stitch without beads more often than I do with them.
But on certain types of projects (Party in Provence, for example), beads make perfect sense. They're fun, they sparkle, and they work with the design.
If you're interested in adding beads to your own needlework projects, you might find these bead conversion charts that I've come across online helpful. You'll find conversions for beads to beads (one brand of bead to another) and conversions for floss to beads (choosing beads to match embroidery floss colors).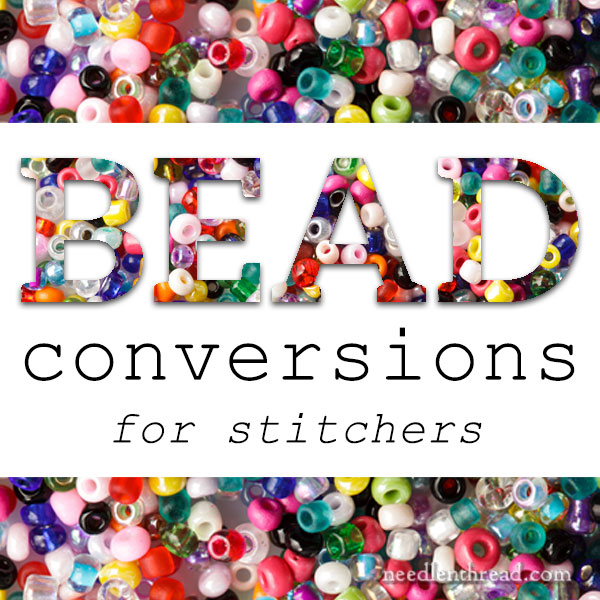 Continue reading "Bead to Floss & Bead to Bead Conversions for Stitchers"