We've talked about thimbles somewhat frequently here on Needle 'n Thread. I think they're an interesting subject among embroiderers because generally, the topic can be divided into two camps: stitchers who use them and stitchers who don't.
The majority of those who use thimbles learned to stitch using them and they use them habitually all the time. To stitch without them would seem awkward to the regular thimble-user.
Those who don't use thimbles when they stitch find thimbles generally awkward and difficult to get used to.
I fall in the latter camp, when it comes to using thimbles with embroidery. I rarely use them, except in emergencies. To use a "real" metal thimble when I embroider slows me down and, in fact, makes every movement bumbly and awkward.
But, weirdly enough, I fall into the former camp when using (certain types of) thimbles for hand sewing. I always use one. I'll explain the difference in usage of the terms embroidery and hand sewing below – and the difference in thimble usage – for me, anyway!
Let's talk a little bit about thimbles, types, and usage. I'll show you what I use when I need thimbles in an emergency when embroidering, I'll talk about what works for me (and doesn't work for me) when hand sewing, and we'll chat about the difference between embroidery and hand sewing. I'll share some resources with you, and open the topic up for your comments and recommendations.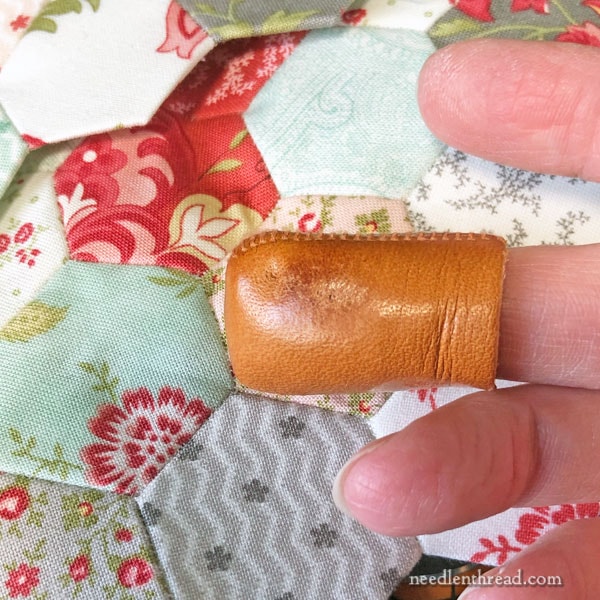 Continue reading "Tool Talk: Thimbles – Types & Usage"