Even if you're new to embroidery, you probably already realize that there's more to the Wonderful World of Embroidery Thread than regular stranded cotton.
But perhaps the whole gamut of all the thread available out there – the "embarrassment of riches" that we enjoy in the needlework world today – is a bit overwhelming to you.
Perhaps you know there's other thread you could try, but, being unsure of what's what, you feel it's better to stick with what you know rather than to venture into the unknown.
Often, our inhibitions to try something new are due to a lack of confidence, which stems from a lack of understanding or knowledge.
So occasionally, I like to delve into a bit of thread talk, exploring different types of threads for hand embroidery. For beginners and non-beginners alike, understanding what threads are what may encourage you to try new-to-you threads with a little more confidence!
Today, we're going to talk about cotton threads that are specifically made for hand embroidery.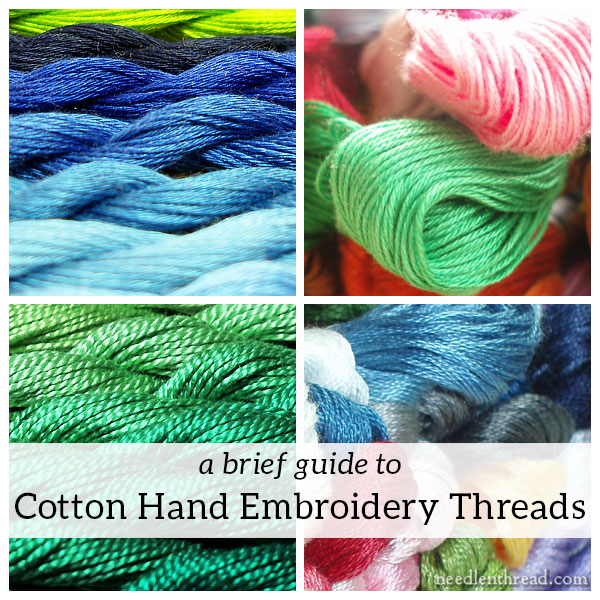 Continue reading "A Brief Guide to Cotton Hand Embroidery Threads"