The ribbed spider web stitch creates an isolated element on the surface of your embroidery. The ribbed spider web has a lot of nice texture to it, and it's a lot of fun to work! It can be worked in any type of thread – it looks great in thicker, chunky threads like perle cotton, but also works equally as well with stranded floss.
In the sample above, I worked the ribbed spider web with a perle cotton for the spokes (in yellow) and a variegated cotton floss for the wraps, using three strands of floss.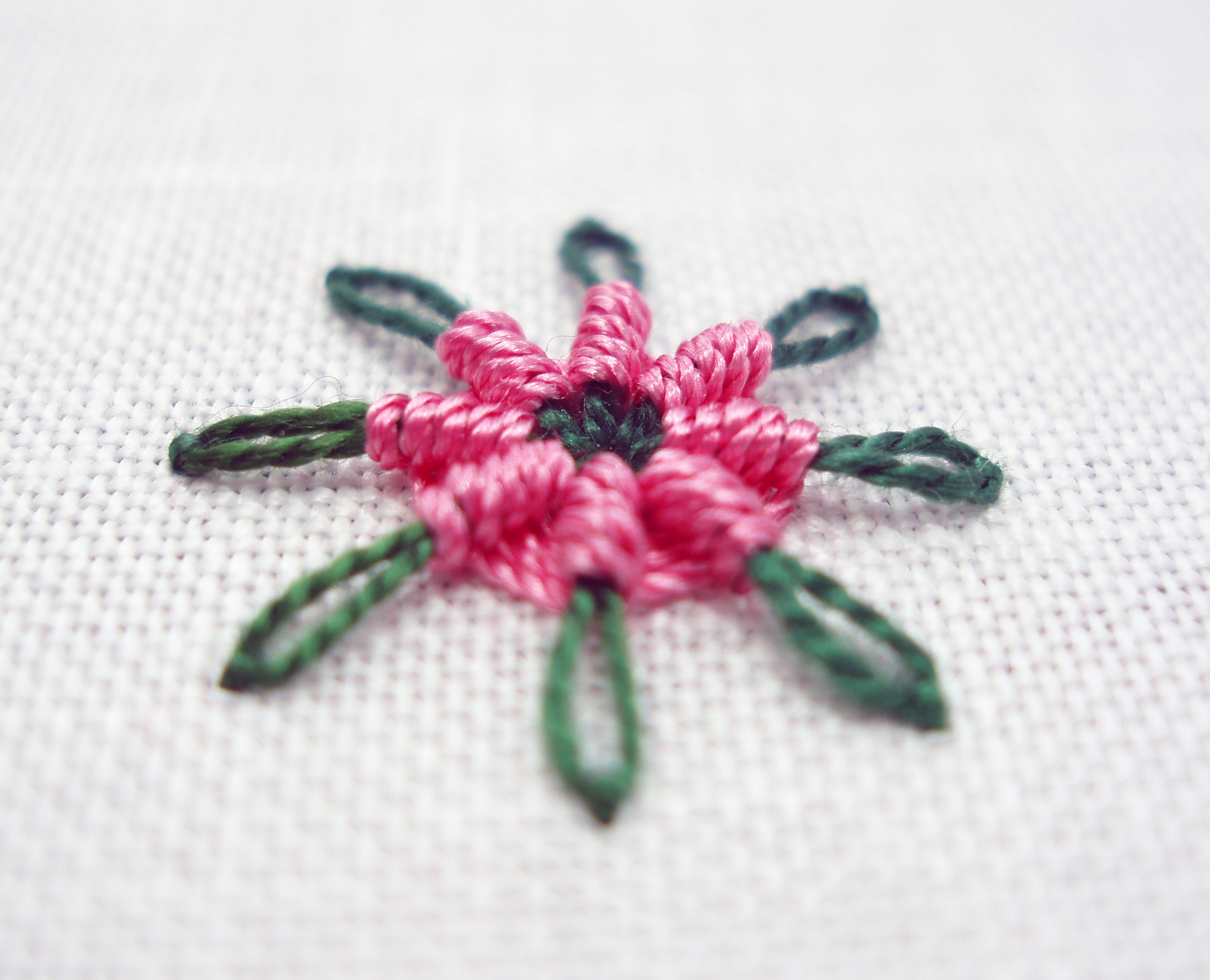 In this sample (worked in perle cotton), instead of using straight stitch for the spokes, I used detached chain stitch (daisy stitch) for the spokes, and left then half-way exposed. You can see this sample worked up step-by-step in this article in the Stitch Play series.
You can also pad underneath the spider web stitch to raise it up a bit, if you want a little more height to the stitch.
The ribbed spider web is a whole lot of fun to work, and is a great stitch to add to your embroidery repertoire! Here's the video below. I hope you enjoy the stitch as much as I do!
Check out my collection of hand embroidery stitch how-to videos here on Needle 'n Thread for further embroidery stitch instruction!
Looking for inspiration & information on hand embroidery?
There are all kinds of reasons to sign up for the Needle 'n Thread daily newsletter! Check them out and sign up today!
If you like what you see on Needle 'n Thread, if you want to be a part of keeping the website thriving (and free of annoying network advertising), why not become a patron on Patreon? Check out my Patreon page here, where I'll occasionally add special needlework bonuses for patrons.
If you shop on Amazon, you can support Needle 'n Thread without any extra expense to you by visiting my Amazon Recommendations page here, where you'll find books and sundries for the needleworker available on Amazon.