You'd think I'd be finished with the blackwork fish. After all, it's only the bubbles that need doing, right??! And how hard can it be to stitch bubbles?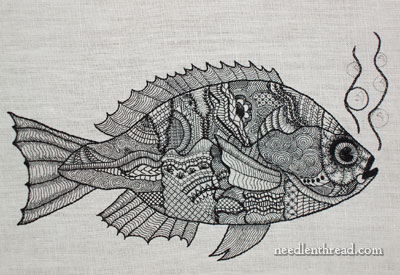 It's not so much that it's difficult to stitch the bubbles. It's just that I started stitching them, and now I'm not sure about them. And with hesitation came a complete halt in stitching.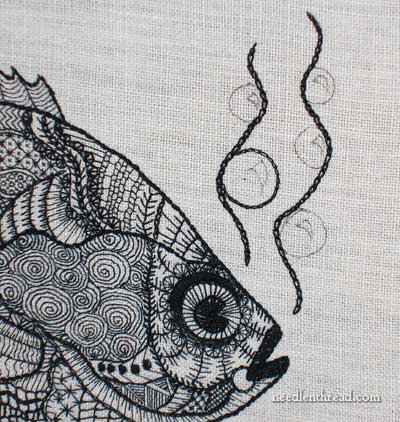 So I thought I'd show you where I am, so you can see exactly what I see, and then ask you if you can figure out what troubles me about the bubbles. Would anything trouble you about them? Or make you pause and wonder if you should change something? Or would you say, "Just leave it, plow ahead, and get it finished already! Sheeeeesh!"?