Yuki Sugashima lives in Japan and is author of the blog Barefoot Shepherdess. Yuki started out as a knitter and spinner, but has recently moved into embroidery and natural-dyed threads. In the Barefoot Shepherdess's Etsy shop, you'll find naturally dyed embroidery threads of amazing color! The natural dyeing process is fascinating and Yuki writes about it beautifully – I hope you enjoy reading a little bit about Yuki's adventures with naturally dyed threads.
Those weeds along the roadside; the marigolds in the garden. The alder cones in the park; the colorful fall foliage on the ground. Walnut husks, chestnut burs, and even the onion skins in your garbage bin. From forests and fields to riversides and roadsides or as immediate as the local park or the corner grocery store, all around resources abound for natural dyeing. For hidden within many of these natural materials, are colors as richly varied as the sources themselves. Though many of these are often given nothing more than a glance, to me, they are sources of vast potential, each one a valuable treasure.
My name is Yuki Sugashima. I'm the author behind the blog, Barefoot Shepherdess where I write about my various craft projects and natural dyeing experiences with occasional bits about life in Japan. Though originally a knitter, my interests have expanded over the years to include spinning, natural dyeing and most recently, sewing and embroidery. I also run an Etsy shop by the same name offering naturally dyed embroidery threads, spinning fibers and yarns.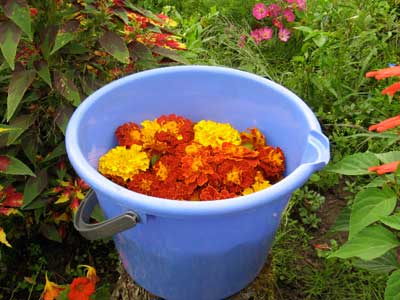 Why natural dyes? Natural dyes allow me to make use of local natural resources, live with the seasons, and enjoy the colors nature has to offer. I love the fact that even with the same dye plant, the color can vary from one batch to the next, depending on factors like the growing environment of the plant and the time of the season it was harvested. It makes each item singular and unique and the dyeing process fun and full of surprise.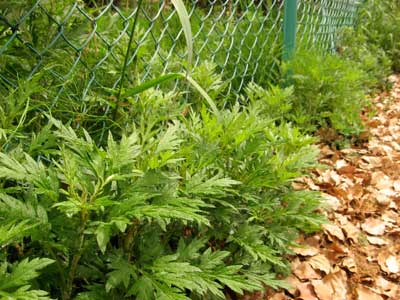 Though I hope to someday be able to grow or gather all of the dyes I use myself, for now, I use a combination of commercially purchased, locally gathered and homegrown dyestuffs. There is a great variety of dye plants, so I'm exploring different dyes all the time. Though I live in an urban environment, there are still many local resources available, if you only pause to look.
While natural dyeing is not difficult, it can be a lengthy and labor-intensive process that requires a lot of patience and I think, a dash of instinct. For me, the process begins with fiber preparation, which typically includes washing or at least, rinsing the fibers and mordanting for better dye absorption and color fastness. In case of plant fibers, an additional step of pre-mordanting is often necessary, as they don't take the dye as readily as animal fibers. Once the fibers are ready, I gather or harvest the dyestuff, extract the dye and add the fibers to the dye pot. After they have reached the desired color, they are rinsed to remove the excess dye, soaked in a dye-fixing solution, and then dried.
But that's just the general summary of the process– in reality, different dyestuffs often require different treatment. Some rely on methods unique to that particular dyestuff. Others follow the dye process in a different order. Each dyestuff also has its own set of possibilities and limitations. With so much variation in both the process and the results, there are very few absolute statements to be made. Still, one thing can be said for certain– natural dyeing is never boring!
Thanks, Yuki! In a couple days, we'll take a closer look at the types of natural dyes that Yuki uses for her threads. Keep an eye out!