I love linen. It is my favorite fabric, hands down, for needlework. But I love it for other things, too. I love it for clothing, I love it for household goods. (Did I mention that I love linen?!)
And good linen is …. oooooh. Like nothing else for stitching on!
I think it's good for needleworkers to know about how linen is made, and to know that All Linen is Not Created Equal. Mass-produced linen made from inferior flax and woven for upholstery, for example, is not the same as linen made from superior flax where all the growing conditions are just right for the plant, where all the production is overseen step-by-step by people who know linen, and where this quality linen is woven specifically for needlework.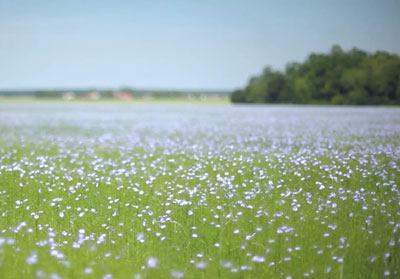 The folks in northern Europe who make linen, really know linen.
Here's a fantastic video on the production of linen called Be Linen (thanks, Léan!), and it is well worth watching. You get to see, up close, the production of linen, from the plowing of the fields, to the weaving of the fabric. Throughout the movie is a commentary on the linen industry in Northern Europe today (primarily in French and a little Italian, but with English subtitles). It's a gorgeous movie – so if you have the ability to watch it "full screen," you might want to! I hope you find it as fascinating as I do!
E-mail subscribers probably won't be able to view the video in your e-mail, so here's the link back here to watch it: Be Linen – a Movie worth Seeing.
Hope you enjoy it!