What stitches or hand embroidery techniques do you want to see available on video? That's my question for today!
I've been working on updating the hand embroidery how-to videos here on Needle 'n Thread.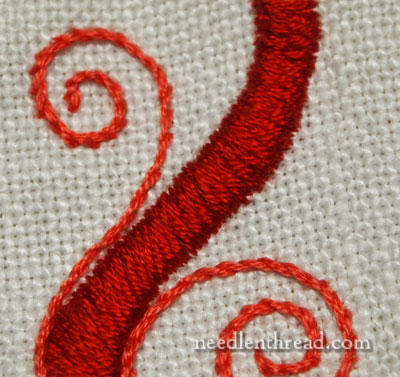 And right now, I'm in the planning stages for expanding the videos. I've got a list of 30 new stitches staring at me, but I'm more interested in finding out what you want to know, or what you think would make an interesting embroidery stitch video.
What do you want to know how to do? What do you think other Stitching Folk would like to see, worked up-close and explained step-by-step?
If you'd like to have some input, please do leave a comment below!
Important Website News
Needle 'n Thread will be switching servers today around 2:00 pm EST. It is likely that the website will go down for a bit, but not for too long. If I disappear or strange things happen while visiting, now you know why! Don't worry – we'll see each other on the Other Side (where we'll all enjoy the benefits of a dedicated server)!