It's Labor Day here in the US, and one of those treasured three-day weekends! You know the type!
Once upon a time, this day used to mark the official end of summer vacation for kids going back to school. Now, it falls somewhere in the second or third (or fourth) week of the school year and is welcomed as the first three-day weekend of the academic year.
When I was a kid, our family celebrated Labor Day by…laboring. We cleaned the garage and wallowed through the last big yard clean up before winter. We knew how to have fun!
One thing I love about Labor Day is that it signals that autumn is coming. It's time to anticipate the imminent change of seasons by planning out how to spend the shorter upcoming days and darker evenings stitching.
Maybe you're looking for a new project? Maybe you're contemplating stitching up some Christmas gifts?
Well, to that end, I have a little 12-hour break for you…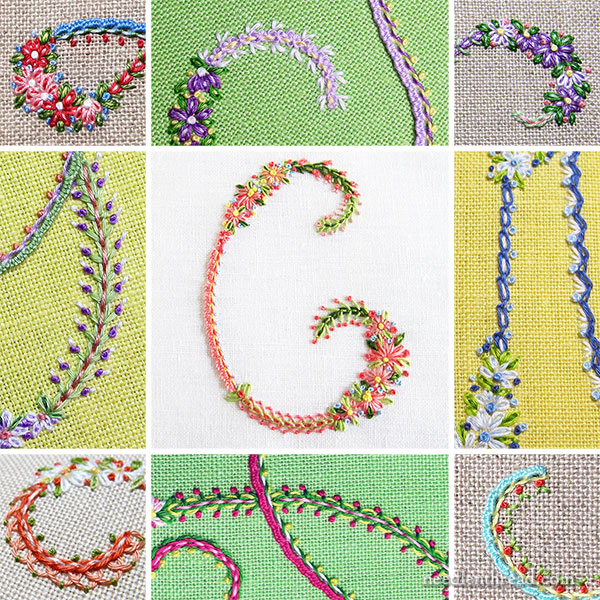 All my instructional & pattern e-books, including Stitch Sampler Alphabet, Lavender Honey & Other Little Things, Lattice Jumble Sampler Guide, and the rest are 15% off until 10:00 pm Central Time tonight.
If you've been hankering for any of my e-books, now's the time to head on over to the Needle 'n Thread shop!
I don't normally run sales, but a few readers wrote over the weekend, suggesting (requesting?) a sale for Labor Day, and I figured … why not? Everyone needs a break now and then, and a three-day weekend is as good a time as any.
A Note on Auto Downloads
All the e-books are delivered via a download link shortly after purchase is made. If you want to load the e-book on an iPad or tablet, download it first to your computer, add it to your iTunes library (or other device's interface), and then sync from your computer to your device. That's the only safe and permanent way to download the e-books and retain your own copy as a backup on your computer. If you're unsure of how to save and sync to an iPad or iPhone, the instructions can be found right here on Apple Support.
And if you have any questions, I'm always here to answer them!
Happy Monday!