You probably have realized by now I'm a thread junkie. I've said it before, and I freely admit it. But I've never actually gone so far as to purchase a whole set of a specific embroidery thread (you know, one of every color!).
Granted, I've come close.
Last year, a certain hankering crept over me: I longed to purchase the whole available range of cotton floche! And I resolved, at that moment, that if I ever did buy a whole set of one type of thread, the first set would indeed be cotton floche. It took a while to do it – a whole set of an embroidery thread isn't cheap, if the set is somewhat extensive, so I had to save for it.
Cotton floche is a beautiful embroidery thread, perfect for monogramming, for all kinds of surface work, for folk and ethnic styles of embroidery, for cross stitch. It works great for long and short stitch shading, as you can see in this beautiful piece worked by Jeanne of Just String. It makes beautiful little flowers for surface work. It's wonderful to smock with. And some stitchers love it for needlepoint on higher count canvas…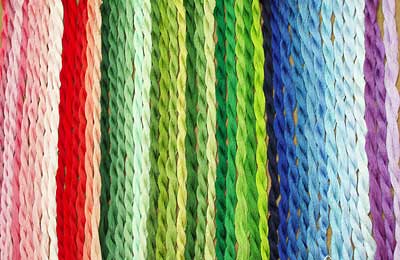 Me? I love it for…. everything!
I love its softness, and its vivid colors.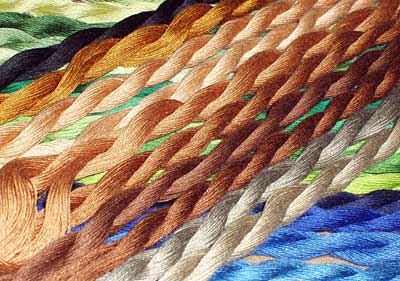 I love its range of shades within colors.
I love that its easy to stitch with.
I just downright love the stuff.
And I love the fact that I now have the whole range! (Well, the whole range available at Hedgehog – 89 colors!) *Sigh*
Pure … Thread … Bliss!
(The next question: what am I going to do with it? I suppose you'll just have to wait and see!)
If you're not familiar with floche and want to do some reading on it, I've got a couple articles here on Needle 'n Thread:
Thread Comparison between Floche, DMC perle cotton, and DMC stranded cotton
Floche, Danish Flower Thread, and coton a broder
Floche vs Danish Flower Thread – comparison
Miniature Flowers Sampler using Floche