This week, the "new" Needle 'n Thread was launched, and the first week has slipped by very smoothly for the new website. I think it's time for a housewarming party, and instead of you giving me gifts, I'm going to give you gifts – or at least, the opportunity to win a gift!
To celebrate the new Needle 'n Thread, I'm giving away two gift certificates to Hedgehog Handworks! (Update, 2017: Hedgehog Handworks is no longer in business, as the owner has retired…)

Why gift certificates? I wanted to do something different with this give-away, because it's a pretty special occasion for me. And I figured the give-away would be a win-win situation: I'd be able to have a party and give a gift, the winner would be able to anticipate the pleasure of new supplies, and the needlework shop would get some business.
Hedgehog Handworks has evolved into one of my favorite online embroidery shops, for a few reasons: 1. The stock – At Hedgehog, I always find the types of supplies I'm looking for, which are hard to find at most hand embroidery shops today; 2. The service is quick and friendly; 3. The prices are competitive.
I get my goldwork supplies at Hedgehog, for the most part.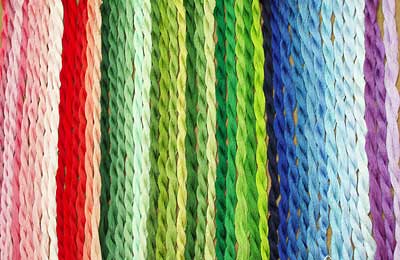 She has the whole range of cotton floche.
She carries Fine D'Aubusson wool.
Renaissance Dyeing Wool? The whole range!
Want some Gilt Sylke Twist? She's got all the colors, again at a competitive price.
On top of threads, she's got great fabric for hand embroidery, a wonderful selection of needlework books, and she even has slate frames and good embroidery hoops! And if you're looking for a particular something (certain needles, for example) that you don't see on the website, you can always contact Hedgehog – they might have it in stock!
Pretty much, if you're into hand embroidery and you've wanted to try some other supplies, you can find something enticing at Hedgehog.
So, to celebrate my new online home, I'm giving away two gift certificates to Hedgehog Handworks: one for $50 and one for $25.
Give-Away Rules!
To be eligible to win either gift certificate, you have to follow the directions below! And being the meany that I am, I'm going to make you work for these prizes! (If I could insert an evil grin here, I would.)
The Rules
1. Visit Needle 'n Thread, browse through the website, and pick out at least one type of needlework item that you don't have that you would like to try – it can be threads, accessories, fabrics, or anything – but it has to be something that I have actually talked about on Needle 'n Thread!
2. Leave a comment in the comment section on this give-away article on the website – not via e-mail, not on other articles – and include in that comment the URL (that's the address line at the top of your browser) of an article here on Needle 'n Thread that mentions this needlework item.
3. You must include a name in the comment or in the "name" area of the comment form.
4. Leave the comment by Tuesday, May 18th, at 5:00 am CST.
5. I will announce the winner on Tuesday, May 18th. In order to receive your gift certificate, the winners must contact me with a valid e-mail address within 48 hours. The gift certificates will be delivered via e-mail once I hear from the winners.
For those of you who receive my daily e-mail, this is the link to the comment form on the today's give-away article.
Tags