Do you do needlework on the road? If you do, I'd love to hear from you! See, I'm leaving on Thursday on a rather extended road trip (I'll be telling you more about it later this week!), and I'm questioning whether or not I'll take any needlework with me!
The first "on the road" needlework project I ever did developed into this:
This was a sampler-type book cover that I worked "on the fly" – but eventually, I finished it into a needlebook and tool case that I gave to my niece.
I started that project on a piece of felt, without any real idea of where it was going. I had a vague notion, but that was it. We were setting out on a short road trip – only about six hours in the car – and I wanted something to stitch on, so at the last second heading out the door, I grabbed a piece of felt and a bag of random threads.
Last year, when my family went on our West Coast road trip, I took innumerable things to work on. I took this piece…
… mainly because I thought it would be easy to do counted cross stitch in the car.
I also took several Trish Burr kits, because I thought they'd be small enough to handle in the car or whenever we had some "down time."
I can't even recount all the things I actually took with me! I had this notion that, over the three weeks we'd be on the road, surely I'd get a lot of stitching done!
The truth is, I didn't stitch one thing the whole time! But every time we checked into another hotel, I dragged in my project bag… and every morning, I dragged it back out and situated it within easy reach of my seat. Yet I never once reached into it to grab a project!
I haven't decided yet if I'm going to have a project bag with me when we set off on Thursday morning. If I do, maybe I should do the felt thing all over again? I could take a couple pieces of this felt…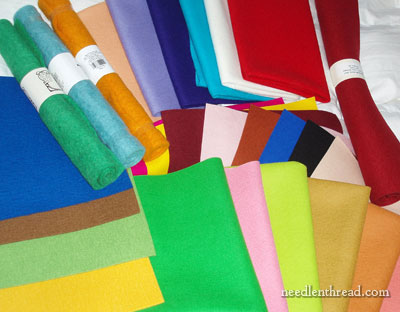 …and maybe some of this floche…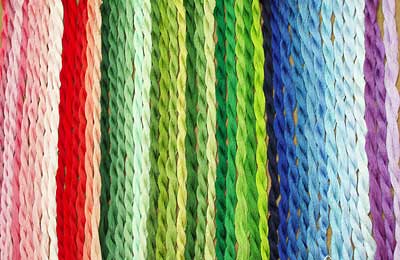 … and maybe a small bag of other random threads (pearls, wools, silks), along with a little packet of tools (scissors, needles).
After all, the felt thing worked last time, right?
Right now, the thought of taking needlework stuff along is almost repugnant, but I suspect that's because I overdid the hauling last year, and to no avail!
So let me ask you: Do you stitch on the road? If so, what type of stitching do you do? How do you transport everything and organize it? Do you have any problems with stitching in the car? What's the worst difficulty to overcome when stitching on the road, and how do you overcome it? Do you have any advice for me that will help me overcome my stitching-on-the-road-block? Leave a comment below and let me know! I want to be enlightened – and inspired! HELP!