Yes, it's true. I complained yesterday about lack of time, and now here I am, pointing out some needlework tidbits online – which means I'm encouraging you to … uh… well, I don't want to say "waste" time (because that would be bad of me!), and it also implies that I … uh … spent time squizzing around for needlework stuff online. Tsk tsk.
Looking ahead to this fall, I want to tackle another crewel project. With that in mind, I was meandering through some favorite crewel haunts online, and I came across this kit at Thistle Needleworks. It caught my attention right away because, strangely enough, I was toying with the idea of strawberries in crewel work. It's been done before, I know! And strawberries are almost becoming one of those cliché-ish needlework motifs.
But, by golly. I love 'em! I'm not sure I love them because it's summer, or because they're red, or because they're just strawberries. But lately, I've had strawberries on the brain! I don't mind confessing that this is one of the reasons why, and I apologize in advance for the non-needlework-related photo. But this was the best strawberry tarte in the world:
See the problem? And hence, I've been thinking about strawberries. Will I go with a strawberry design for the next crewel-ish project this fall? I don't know! By then, I might be over it. But in the meantime, if you're not familiar with Thistle Needleworks, and if you like crewel work, you might want to check out their range of crewel kits and supplies. They've got some good stuff there!
Speaking of strawberries, have you seen this neat little tutorial for an embroidered strawberry made from lazy daisy stitch, French knots, and woven picots? It's cute & clever!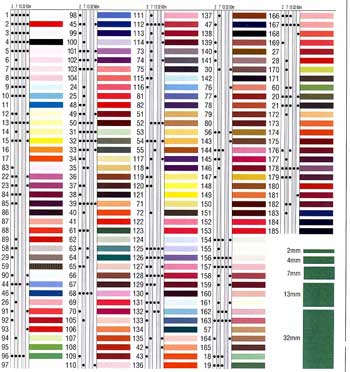 Are you a smocker? If you are, or a ribbon embroiderer, or an embroiderer in general, you might want to know that Creative Smocking is having a close-out on their YLI silk ribbon and silk floss, at 25% off until it's all gone. I've used both YLI floss and ribbon, and I like them both. YLI floss is very fine, and good for tiny details (great for eyes). The only drawback is that their color palette on the floss is somewhat limited. I think YLI makes something like 84 colors of silk embroidery floss.
I suppose this will have to do for this morning (and it's only about 1/4 of my list!) But I wouldn't want you to spend too much time on here – not when you could be stitching!
Enjoy the day!