A couple weeks ago, we looked at 5 points about hand embroidery needles, and 5 points concerning hand embroidery fabric.
Today, I'd like to propose 5 general thoughts about hand embroidery and invite you to add your own thoughts. When you think of hand embroidery in general, what ideas or insights would you share with other stitchers or with folks who are just getting interested in the art of embroidery?
Here are 5 points that I think are worth considering about hand embroidery in general:
1. Easy & Fun: Hand embroidery is an easy and pleasurable skill to learn, and anyone can learn it. The ease with which you learn embroidery and the pleasure you derive from it is proportionate to the interest you have in learning the skill of embroidery. However, as with learning anything, interest does not always equal easy. The more enthusiasm you have, the more likely you will persevere even through the more difficult aspects of learning hand embroidery.
2. Inexpensive: Basic hand embroidery is an inexpensive hobby. Sure – like any hobby, embroidery tends to grow in cost, proportionate to the techniques pursued and the supplies accrued. As a hobby and an art, embroidery is worth investing money in, if you intend to get seriously into it. Plus, the pleasure experienced by the embroiderer and the joy embroidery brings to those who benefit from the embroiderer's art are worth an investment. However, increased cost does not necessarily equal greater pleasure. Just as much joy (and sometimes more!) can be had from hand embroidery projects in which you invest very little money as can be had from embroidery experiences that require more serious investments.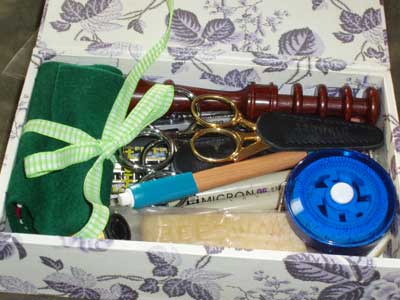 3. Tools Help: Like any other hobby or art, investing in the right tools increases both the ease of the experience of embroidering and the success of the embroiderer's effort. It is easier to do any job if you have the right tools for doing it!
4. Unique & Personal: There are hundreds of hand embroidery stitches, most of which cannot be duplicated by machine. This fact makes hand embroidery a unique, personal, and very human art.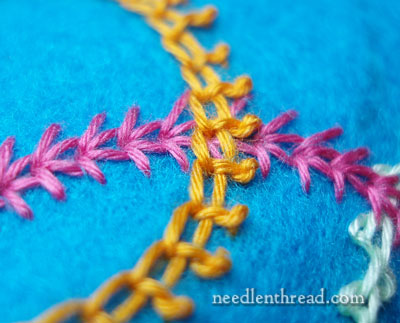 5. Creative: There are specific ways to make individual stitches. There are certain steps to take when working a given technique. There are certain things you must do, if you want good results with your embroidery. However, there is no one right way to hand embroider. Once foundational concepts are learned, the individual stitcher has much freedom for creativity. Sometimes, methods in different hand embroidery techniques vary between instructors and between books of instruction. It is a limited mind that says, "This is the one and only way to do this technique, and any other way of doing it is inferior."
Ok. That's my 5-cents' worth. Your turn! If you were to share an insight about hand embroidery in general, what would you say? Feel free to leave a comment below!