Remember my review of Trish Burr's book, Colour Confidence in Embroidery?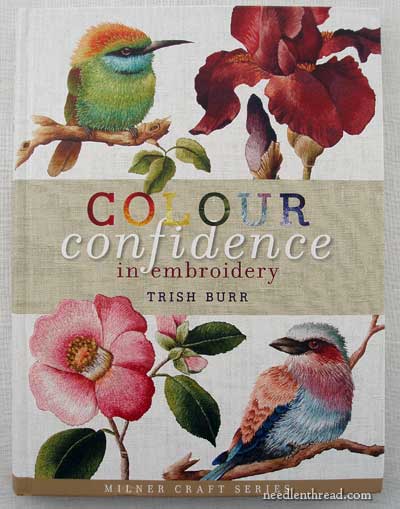 Well, if you've been looking for it in the US, you'll probably be happy to know that Colour Confidence in Embroidery is now available through Amazon here in the States! Yippee!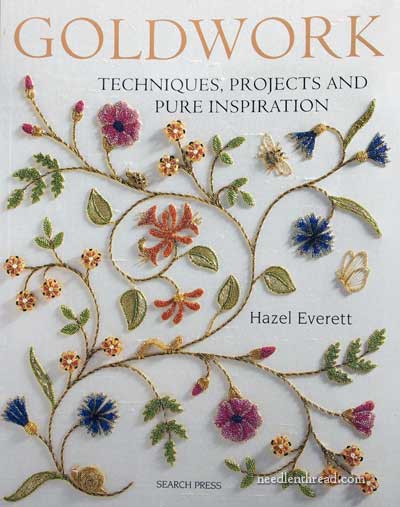 Last year, I also reviewed Hazel Everett's Goldwork: Techniques, Projects and Pure Inspiration. At the time, it was not available in the US yet, but you'll now find Goldwork: Techniques, Projects and Pure Inspiration available through Amazon now, too. It actually came out a bit ago, so you may have already jumped on that one.
So, if you've been holding back, waiting for those books to be available in the US, there they are!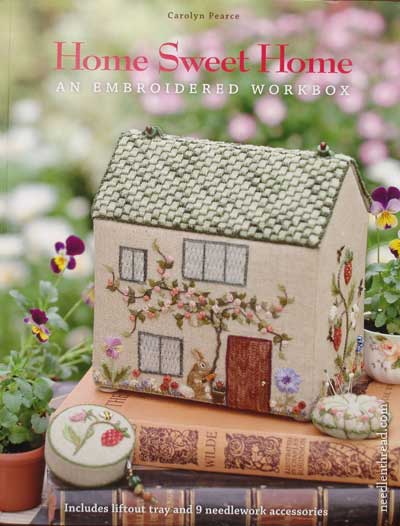 Now, Carolyn Pearce's book, Home Sweet Home, is another story. Home Sweet Home is available in the US through Wooly Thread, but it's not available through other book sellers yet, to my knowledge. I think it's due out in the States "at large" in April some time.
Give-Away
However, I have an extra copy of Carolyn's book, and I'd like to give one of you a chance to own it!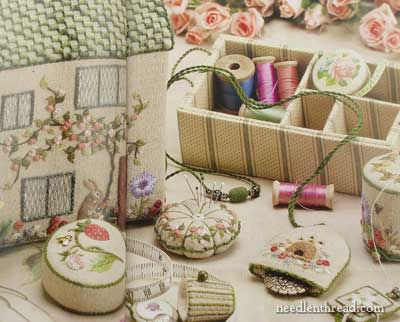 It's a wonderful book full of many beautiful projects – some little, some bigger, and one Big Project, the workbox! What I like best about the book is its instructional value – once you've tried your hand at Carolyn's projects, you can adapt the process for your own designs. It's really a great book to have in your needlework library!
To enter the give-away, please do the following:
1. Leave a comment below on this post (not via e-mail – this link will take you straight to the comment form on the website). In your comment, answer the following question:
What's the largest embroidery project you've ever completed?
2. Leave your comment by Wednesday, February 1st, at 5:00 am CST (that's Kansas, USA time). I'll draw for the winner on Wednesday morning and announce it on the website.
And that's it!
So, if you'd like a chance to win a free copy of Home Sweet Home for yourself (or even to give as a gift), leave your comment below!
The Give-Away is Now Closed! The winner was Cathy Harvey. Thanks for participating!
Ah – before I forget, the end of January is coming! In case you want to take advantage of it, Country Bumpkin is still offering a 20% discount on subscriptions or subscription renewals to Inspirations Magazine to readers of Needle 'n Thread. To get in on the deal, you have to do it before the end of January, so time's a-tickin'. You'll find details and the link to click in the left column here on Needle 'n Thread.
See you tomorrow – with… well, I suppose you'll just have to wait to see!