We're in the last month of 2013, and although I'm probably not the most organized person in the world, I do actually attempt to keep a semblance of order and organization in my life, by way of Planning Ahead.
I find that if I have some kind of plan to follow – some kind of long-term schedule and short-term schedule so I know where I want to go and what I need to do to get there – I'm a much happier person. And this is especially true here on Needle 'n Thread.
Planning ahead is super-essential, if I want to keep Needle 'n Thread alive. And I couldn't do it without you. I would have no interest in keeping Needle 'n Thread going, if I didn't have such an interesting and engaging audience.
And that brings me to how you can help me do what I do, better than I'm now doing it.
I have some questions for you, and your answers may very well determine our direction on Needle 'n Thread in 2014:
What do you need?
What do you want?
What's your needlework wish?
Tutorials, Techniques, or Tools? Oh My!
Ok, there's more to it than that!
If you consider some of the major categories associated with needlework that we discuss here on Needle 'n Thread, is there a particular category that you really, really love?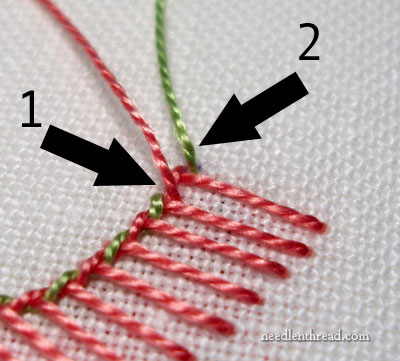 Needlework Tutorials?
Do you like step-by-step tutorials?
If so, are there any tutorials you'd like to see worked out here on the website? Is there any stitch, technique, or method of work that you'd like clarification on? That you'd like to see worked out in pictures, with explanations and guidelines?
Needlework Tools?
Do you want to hear more about needlework tools? Do you like to know what's out there in the way of tools that can make our embroidering lives easier?
Do you need help with how to use a particular tool?
Would you like to see tool reviews or comparisons between different tools, to help guide your own purchasing decisions?
By tools, I mean any tool that is used at the embroiderer's workstation – from hoops and frames to needles to scissors to stands, lighting, magnifiers, and miscellaneous gadgets.
Needlework Accessories?
Are you a lover of needlework accessories? Do you want to see more mention of accessories, how to use them, how to make them, or where to find them?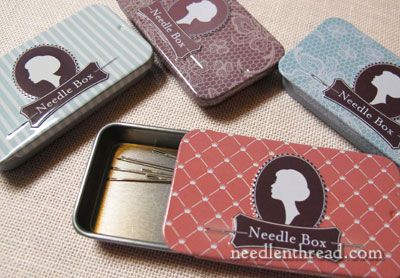 By accessories, I mean all the little additional items that make stitching and organization for stitching more pleasurable – and are usually decorative in some way.
Needlework Book Reviews?
Are there any needlework books in particular that you've been thinking about purchasing, but aren't quite decided yet, that you'd like to see reviewed?
Would you like to see more reviews of older books – even out of print books?
What about book comparisons? Would you like to know which books will help you most, in specific needlework tasks?
Needlework Techniques?
What about needlework techniques?
Are you keen to learn a new technique, but don't know where to start?
Would you like to see more information on specific techniques, and how to get started in learning them?
What techniques are you most interested in, and what do you want to know about them?
Needlework Video Tutorials?
Do you like needlework video tutorials and would you like to see more of them?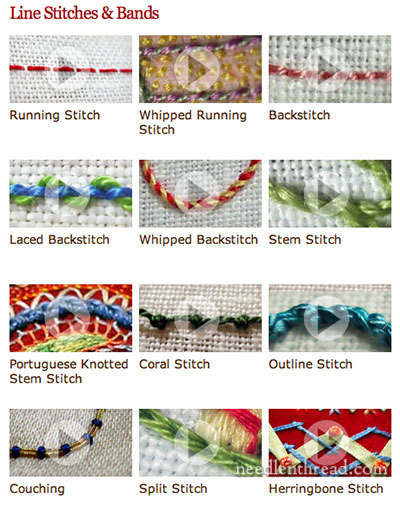 Do you need video tutorials on other needlework-related methods, aside from particular stitches?
What about particular stitches? Do you have any particular stitch that daunts you, that you need to see worked out?
Embroidery Projects?
Do you like watching embroidery projects develop step-by-step?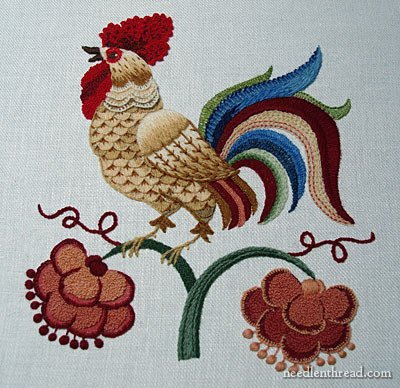 Is there any type of project that you would like to see develop step-by-step on Needle 'n Thread in 2014? Usually, in these step-by-step projects, you'll see tips and techniques explained, because that's where I notice "teachable tips" that might help you along your own needlework journey.
Hand Embroidery Patterns?
Are there any specific types of hand embroidery patterns you'd like to see?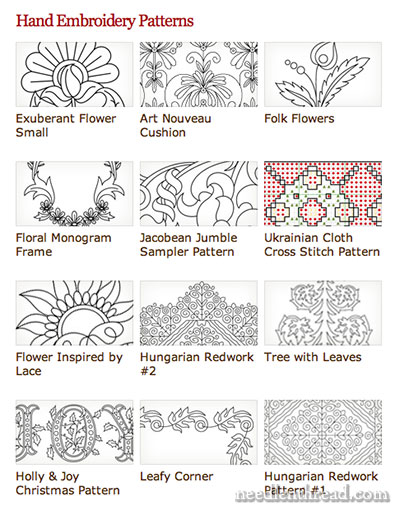 Do you pine for specific styles of hand embroidery patterns? Do you want to see patterns that can be adapted to specific types of finished projects? Corner patterns? Individual embroidery designs? Repeatable motifs? Embroidery patterns for simple projects? Complex projects? Embroidery patterns for children's projects? Monogram patterns? What are your pattern and design wishes?
Embroidery E-Books? Project E-Books?
Do you like embroidery e-books and would you benefit from having more e-books available?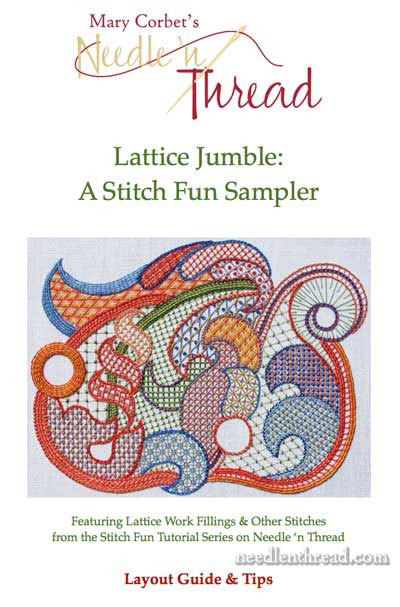 Do you want e-books that instruct on a variety of embroidery tips? E-books designed for the beginner? E-books that cover one particular project completely? Or e-books that make a multitude of projects do-able for you?
What's Your Wish?
In short, I'm asking you to think a little bit about your needlework wish – what do you want to learn? What do you like to read about?
By answering below, you'll help me fill up my blog planner for 2014. I can't cover everything, but if I have an idea of what you would like to see, you'll be helping me create content for Needle 'n Thread that's relevant to your needlework life, too!
So, take some time, think about it, and help me out a bit! Don't be shy – think of it as asking Santa for whatever you want!
And when you've thought about it a bit, leave a comment below with your ideas, suggestions, and wishes.
And then…we'll see what 2014 will bring!
Thank you!