I really haven't gone fishing.
I wish I were fishing!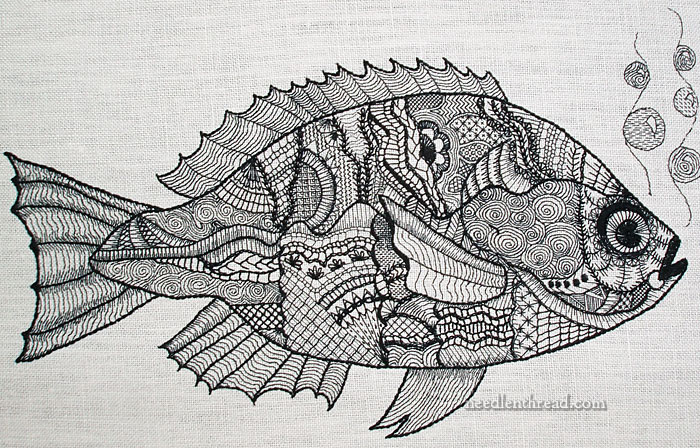 Do you remember this guy? He was such a fun project! I called him The Blackwork Fish, and if you're curious about how he came to be, you can read all the articles about him – and see his progress – in the Blackwork Fish project index.
But all of that is really beside the point!
By the time you read this today, I'll be checking into the hospital for a while for a little bout of major surgery, followed by a recovery period.
So, I'll be completely unavailable for at the next seven days, perhaps longer.
This includes email correspondence (I've got an auto responder on my email – you won't hear from me personally, I'm afraid) and all comment moderation on the website. If you leave a comment, it won't show up for a while.
I have a couple blog posts pre-scheduled to keep you entertained and to give you a bit of a stitchy fix, though. I hope you enjoy them!
Thanks to all for your kind notes over the past couple weeks while I've been working towards this point. Your encouragement, good wishes, and prayers are much appreciated!
Thank you, too, for your support over the years. I've grown really attached to my Needle 'n Thread friends, and I'll miss you while I'm gone!