Our world is full of embroidery.
And it has been, for a long, long time.
This thought – which isn't all that profound, in the scheme of things – struck me with particular force, when, serendipitously, a couple boxes arrived, via post, on my front porch.
I say serendipitously, because just the day before, I began the Big Overhaul on my needlework book shelves. The timing couldn't have been better!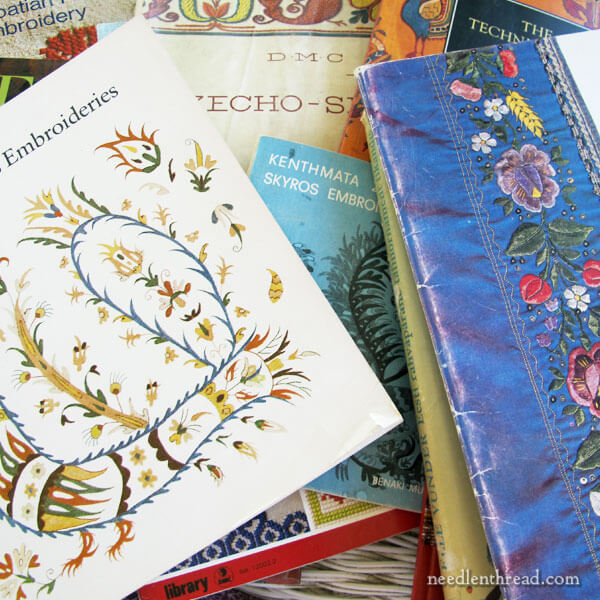 There's a whole world of embroidery out there, a fact that is most evident when you consider all the books that have been written about the myriad embroidery techniques found around the world.
In the boxes that arrived on my stoop that happy morning, I found a collection of embroidery books, the contents of which spanned centuries across various cultures in our world.
It is an amazing collection of books! While there were a few duplicates for me in the whole lot, the majority I've never seen.
When I've had time to delve into one here, on there, I've been vastly entertained, engrossed in exploring the embroidery of many and varied cultures.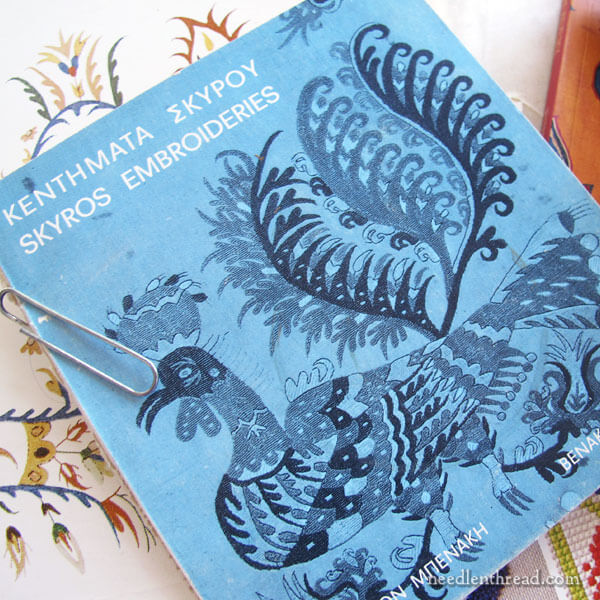 From lesser-known, very specific cultural needlework (like embroidery from Skyros in Greece), to more widely known and influential embroidery-steeped cultures (like those of the Far East and those of Eastern Europe), the books have taken me on quite a journey.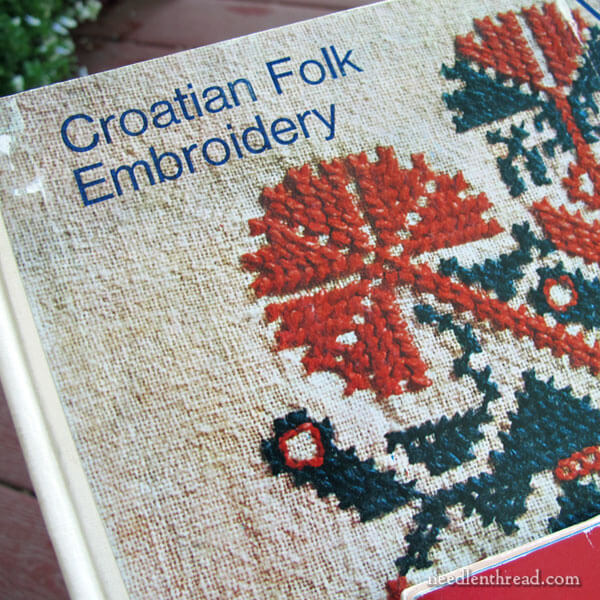 Many of these books were published in the 1970's, a time when folk art enjoyed a huge revival and artisans embraced again a wider world of cultural influences.
While there are some notable books produced today about embroidery from specific regions of the world (Yvette Stanton's, for example, are excellent), the thing that strikes me about the books from the '70's that explore cultural embroidery techniques is that, quite often, they focus much more on the cultur and history than just on the needlework itself.
Today, we often get a small historical blurb at the beginning of a needlework book, before the book launches into instruction and techniques.
In these earlier books, it seems that the authors were a little more steeped in the culture they were writing about, and so it permeates the entire book. In some cases (not all), the books are actually "light" on needlework, when compared to the deeper explorations into the cultural influences on the particular needlework.
I think it's an interesting shift.
I like books that provide a lot of history and good reading – especially when they are a surprise, like these books. I've found thorough enjoyment in reading through them and exploring their contents.
However, if I'm absorbed more in the matter of learning specifics about a technique, I'm much more inclined to reach for a book that's heavy on technique, but has just enough history to put the needlework in perspective with the culture from which it hails.
Which type of book is going to absorb me more thoroughly, I suppose, depends a lot on my purpose…and often, on my mood!
Right now, I'm enjoying reading the history, the culture, the influences, and the development of the art of embroidery in those contexts.
If I hadn't received these books and if I hadn't had the opportunity to delve into them, though, I wouldn't be on this particular kick. They've rekindled my interest in the history and development of embroidery, which is really what sparked my initial interest in the art of embroidery in the first place.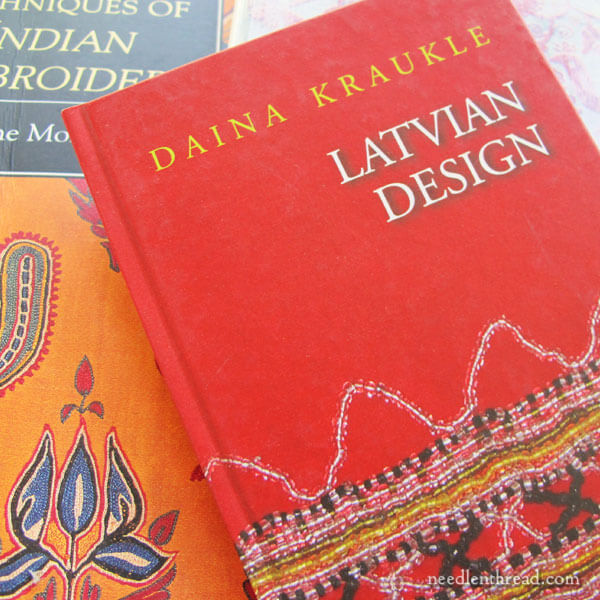 The only disadvantage to having this whole enticing stockpile of good reading available is that…alas…they aren't exactly audiobooks! It's hard to read and stitch at the same time.
In any case, I've got my entertainment cut out for me for months to come!
I'll give you a little tour of my bookshelves down the road. This week, I'll be playing with a new (borrowed) video device that I might possibly invest in. I plan to make my bookshelves (which aren't all that impressive – rather crammed!) my test subject while exploring some software and video toys.
Some day, I'll have that dream studio / workroom, with a public classroom space and a nice little needlework library, where people can come to stitch, to learn, to borrow books.
In the meantime, though, I'll keep them clean and safe and continue to explore them myself, in that never-ending effort to keep the learning alive!
Coming Up on Needle 'n Thread!
Do drop by later this week – I'll be launching (ta-dum!) a new e-book! It's in the proofing and proofing again and proofing one more time stages right now.
We'll also catch up on some projects and chat about which ones are going out of the work rotation and which ones are shifting into it.
And if all goes as planned, I'll soon share with you some ribbon embroidery (with a give-away!) and a glimpse at an ingenious interpretation of an embroidery design.
Happy Monday! Hope it's a great start to an even greater week ahead!