There is a first time for everything. Today: I am blogging from my phone.
I hope it works!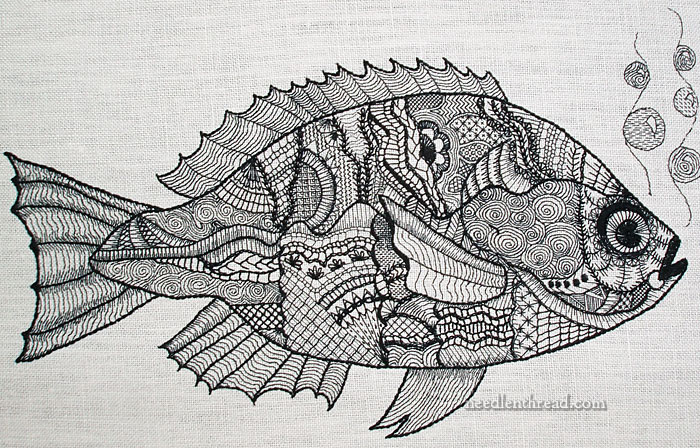 Here is a picture of an embroidered fish for you, from days of old.
I am taking a short break – a bit under the weather. I hope to have the third Christmas Tree Ornament installment up on Monday for you, when I will also announce the give-away winner for these beautiful silk ribbons.
Anna is holding the fort at the studio, getting packages shipped.
I will crank up my rusty old laptop this weekend, and catch up with you on Monday, if all goes as planned.
Hope you have a great weekend!