Since it's St. Patrick's Day, let's meander through some green embroidery stuff together, shall we? Clicking the photos will take you to the articles related to them.
When I was growing up, we had this "tradition" that if you don't wear green on St. Patrick's Day, anyone who notices that Huge Social Blunder of Non-Greenness can pinch you.
Now, in my family, if you are wearing green, and people pinch you because they assume you aren't wearing green, you can punch the person who dares!
I'm not necessarily talking an uppercut to the jaw. But, in just retribution for assuming no green, you could give the Assuming Pincher a good punch in the arm, for example.
This, of course, lead to wearing green in odd places.
Green socks that aren't easily noticeable, green eye shadow, tiny green earrings… and other green things we won't mention… Anything tricky, to get in a punch!
Since I've duly greenified Needle 'n Thread today, you can't pinch me.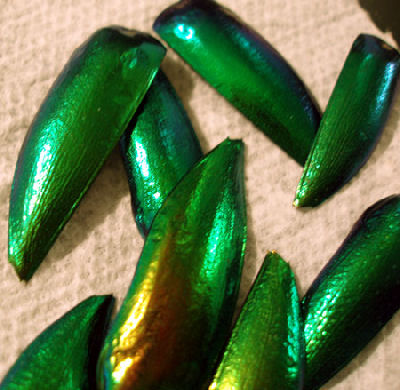 And if you do, be warned! I have a pretty mean uppercut!
Happy St. Patrick's Day!