Little Things … I've been working on Little Things for about 9 months!
What are Little Things? Well, they're little embroidered things – in fact, they are part of a project book titled Lavender Honey & Other Little Things: A Little Primer on Embroidering & Finishing that will be available here on Needle 'n Thread in the near future.
I conceived the idea for this collection of Little Things last summer, and it's finally nearing its completion. (About time, eh?)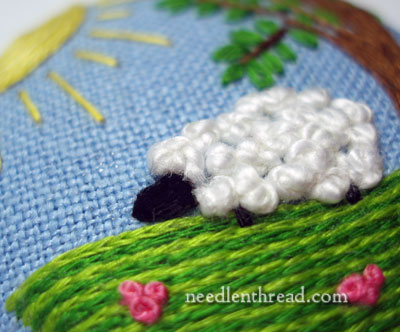 The little projects drummed up for the book are perfect for:
1. Using up scraps of fabric too small for regular embroidery projects
2. Using up leftover threads or thread stash
3. Learning many surface embroidery stitches in the context little designs
4. Learning how to finish things – how to make needlebooks, pin keeps, fobs, ornaments, etc.
5. Making something adorable – perfect for gift-giving or personal use – in less than a weekend
6. Guild group projects & stitch get-togethers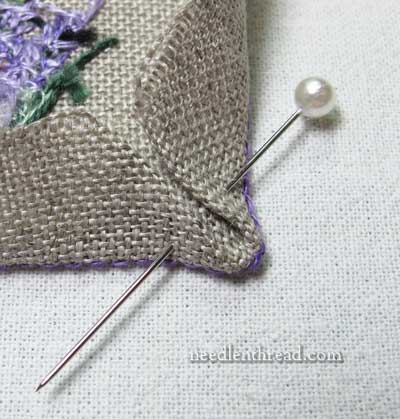 Of course, the step-by-step instructions that you're used to from Needle 'n Thread dominate the book. But the book also leaves you a lot of leeway for interpretation and personalization, and it gives you the foundations to go farther and conceive your own projects and finish them, based on the principles learned. (I think every good instructional book should do that!)
They're fun, they're colorful, they're simple enough to complete in a very short period of time, they're economical (you use what you have – unless you really want to buy supplies – I list all the supplies I used along with where to find them), and they're instructive.
So that's one big project full of little projects that's been brewing behind the scenes here for quite a while. Just now, the very last piece is being finished and photographed over the next couple days. Whew! Can't wait to see that last piece falling into place!
Look for it later this spring!