As I mentioned in my photo tutorial on using a waste knot, the most common question I receive via e-mail is "how do I begin (or end) my thread withough using a knot?" To answer that question, I've worked up several photo tutorials.
I'll be listing all these photo tutorials here so that they're easy to locate. I'll have a permanent link to them under "Tips & Techniques" in the main menu, under Beginner Embroidery, where you find all such posts on embroidery tips and tricks indexed.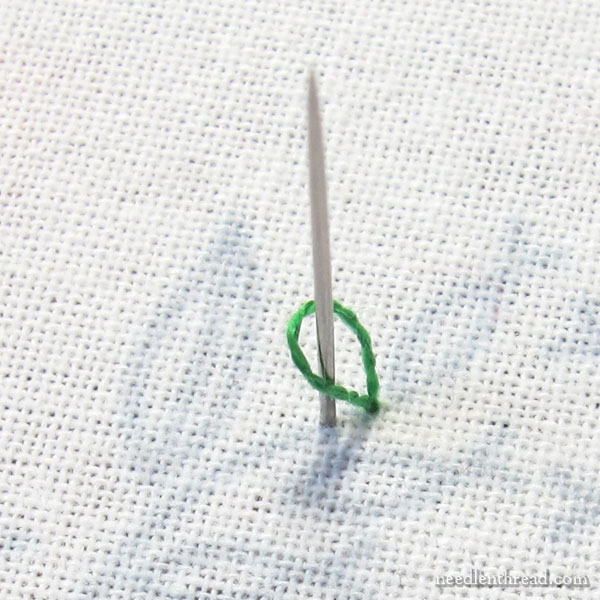 I hope you find this list of photo tutorials on beginning and ending threads helpful!
Beginning Threads for Hand Embroidery
Ending Threads for Hand Embroidery without a Knot
You can also use the same technique found in the Anchor Stitches on a Line tutorial above, to end a thread, as long as you can cover the anchor stitches up with more embroidery.