Last week, when I rounded up some autumn stitching ideas for you, I sneaked you a peek at a little embroidered basket of pumpkins.
In fact, it was this basket of pumpkins: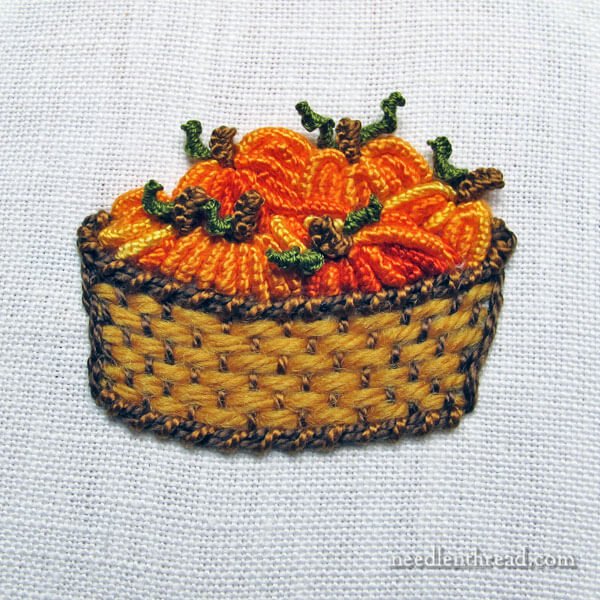 The wee pumpkin basket is a little sample I've included in this article on woven fillings over on Commonthread by DMC.
The article explores all kinds of variations in woven fillings, along with suggestions for working up a small woven filling sampler.
It also includes the pattern for the wee pumpkin basket with an explanation of materials and stitches used. You'll find three sizes of pumpkin baskets on the PDF. The sample is the smallest of the three, and it worked up pretty quickly, so you still have plenty of time to stitch it up before the end of October!
So, this morning, you can get your Needle 'n Thread fix, along with a new pattern, a stitch tutorial, and some stitching tips right over here at Commonthread! Pop on over and have a look!