Today, just a quick post to put up an index for Hand Embroidery on Eggs, so that, if you decide you want to try it, you can find these tips all located in the same spot on Needle 'n Thread.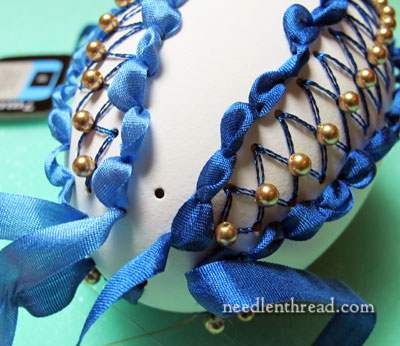 This index, along with all my other lists of Hand Embroidery Lessons & Step-by-Step Projects, can be found under Tips & Techniques in the main menu across the top of the Needle 'n Thread website. This is where you'll also find a huge list of previous articles on Needle 'n Thread that offer all kinds of tips and tutorials, from beginner tips to more advanced goldwork tips – you name it, they're listed here.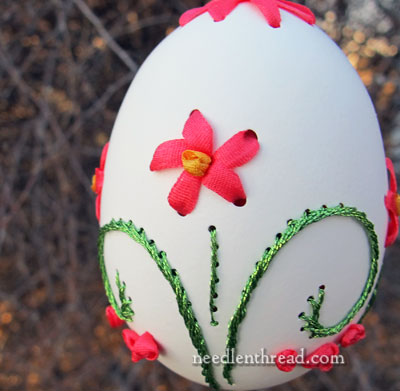 The articles below are listed chronologically, so that you can view them as the idea developed and follow them as they unfold on the website.
Embroidery on Eggs
If you're looking for more step-by-step needlework tutorials, feel free to visit Tips & Techniques on Needle 'n Thread! And if you have any particular techniques you'd like to see worked out in a series, why not drop me a line and let me know? Maybe I can drum something up for a future how-to series here on Needle 'n Thread!