Do you ever second guess your embroidery finishes, after you finished them with (what you thought was) satisfaction?
This happens to me frequently, and I think it's mostly because I take photos of my embroidery projects to share with you. Sometimes, it's not until I start going through photos that I see things I don't like as well as I thought I did.
Be that as it may, I'm officially finished with the leafy tree, even though there is a little part of me that might go back and change one silly leaf.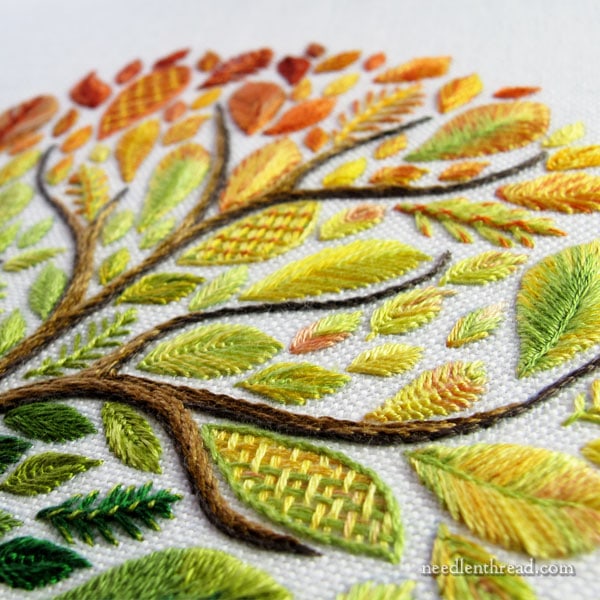 Continue reading "Should I Leaf it Alone? An Embroidery Finish"