Time to do some organizing! Here on Needle 'n Thread, whenever I work a major hand embroidery project all the way through and write about it, I like categorize and index the whole project so that all the articles about it are easy to find.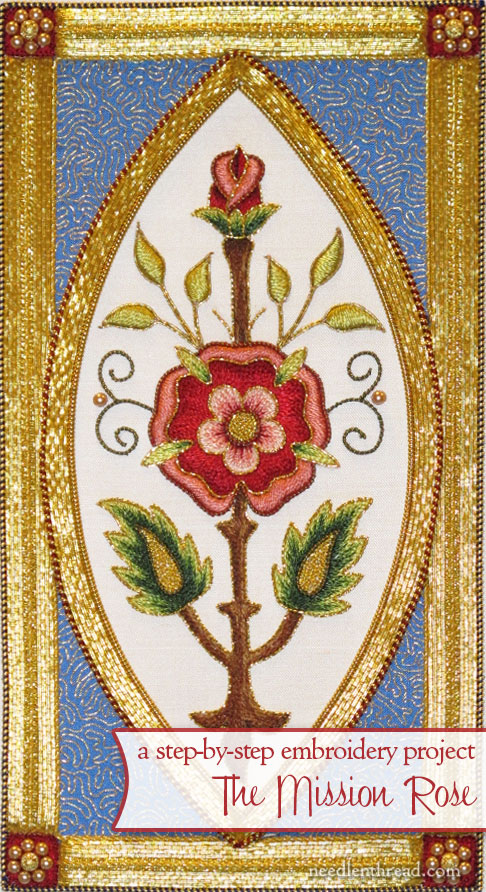 Last week, I started the Mission Rose Project, and this is the index for it. Here's where you'll find all the links for the project, in the order in which they appear on the website. As each new progress report appears on Needle 'n Thread, I'll link it up here.
You'll find the main link for the Mission Rose project index under Tips & Techniques in the main menu at the top of the website here. That's also where you can find all the other lists of other projects I've worked through step-by-step and written about.
Mission Rose Project Articles
As each new article relating to the Mission Rose is added to Needle 'n Thread, I'll post it here!
Also, if you have any questions about the project, feel free to ask them in any of the comment sections on any of the articles, and I'll do my best to answer them for you!