Time to do a little organizing!
If you're following the Secret Garden Hummingbirds project that will develop in 2014 here on Needle 'n Thread, you might want to bookmark this page.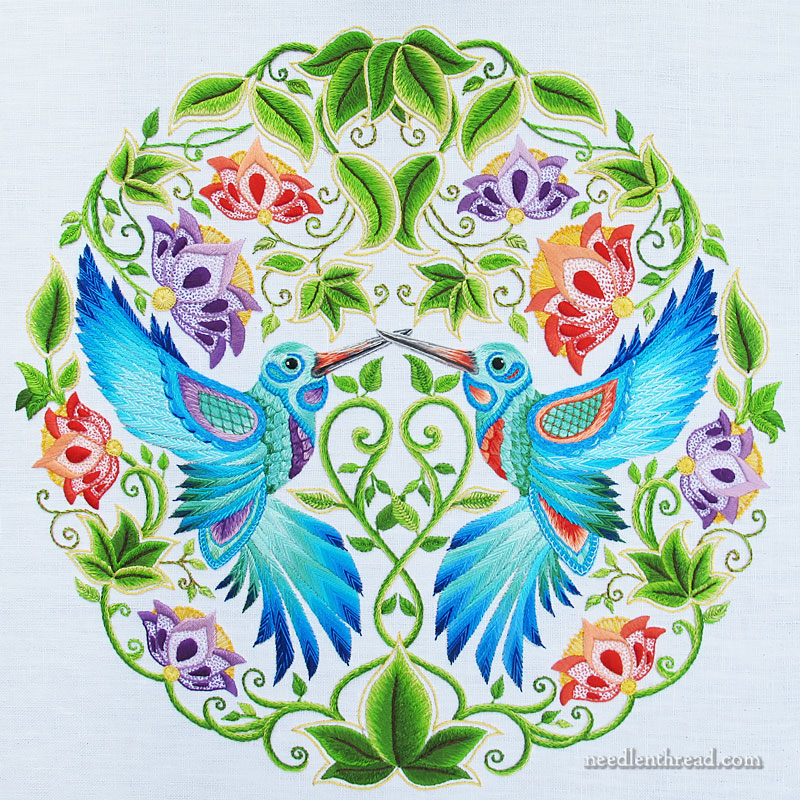 To keep the upcoming articles on this embroidery project worked (with permission) from Johanna Basford's book, Secret Garden: an Inky Treasure Hunt and Coloring Book, I'm creating this index, where I'll list all the articles relating to the project chronologically, as they develop on Needle 'n Thread.
This way, you'll be able to follow the project easily, and you'll also know where to go to find past articles.
The Index will be permanently listed under the Tips & Techniques tab on the main menu across the top of Needle 'n Thread, categorized under Hand Embroidery Lessons & Step-by-Step Projects (which is where you'll find all similarly developed projects listed, if you want to browse).
Secret Garden Hummingbirds – Articles List